Entertaining outdoors in style
Installing new pools, patios and decks or remodeling old ones are projects Los Angeles homeowners invest in every year, and for good reason.
First, patios and decking adds extra "outdoor living space" with quick access to your home's interior. Perfect for outdoor barbecues and parties or just for relaxing and recouping after a hard day's work.
Second, patios and deck additions normally render an 80% ROI, substantially boosting the resale value of your home.
Third and finally, In Los Angeles you get nearly year-round use of your outdoor deck, and with no harsh winter weather to worry about, maintenance is relatively easy.
Snow Construction has been involved in outdoor pool, patio and deck additions and remodeling in the Los Angeles area for years. In that time, we have established a solid track record of quality workmanship, high-level customer service and of always meeting or exceeding all safety standards.
Patio, Pool and Deck Services
At Snow Construction we can do any patio, pool or deck job, whether new installation or remodeling, small or large, complex or simple, ground level or upper story . We work with you on the design and planning stage to give you a visual of what your pool, patio or deck will look like upon completion.
At Snow Construction, quality and thoughtfulness is put into every stage of the project, from beginning to end. We begin by carefully measuring the deck, pool or patio area, drawing up the design plans and then, once approved, ordering the necessary materials and building your area just the way you want!
What Materials Do We Offer?
Our laborers are highly skilled in working with a diverse array of pool, patio and decking materials and we can accommodate you on any material you desire.
Decks
Each deck material has its own distinct advantages. For example, wood adds much value and beauty to your home and can be treated and stained to resist weather and insects. Composites are less expensive, mimic the look of wood, and require little maintenance. PVC-derived materials are stain, scratch, split, mold, moisture and insect resistant and highly durable with a lifetime warranty.
Pools & Patios
When selecting materials for your pool you should consider safety, durability, comfort and appearance. You will need to choose materials for the pool patio, the coping, the interior of the pool and the waterline. Keep in mind that the materials will be in contact with water that contains chlorine, acid and possibly salt. They will also be in contact with bare feet and swimming suits.
It will be easiest to pick materials if you decide what overall look you are trying to achieve first. Do you want your pool to create the impression of being at a tropical resort, or would you like it to look like a natural pond? Your answer to this question will help guide us in selecting your materials.
We can use our deep experience in working with various pool, patio and decking materials to help you select the material that will best meet your needs and budget.
Contact us today to build the pool, patio or deck you have always wanted!
Ready to find out more? Get started today!
Contact us for a Free In-Home Estimate and let us get started on your project!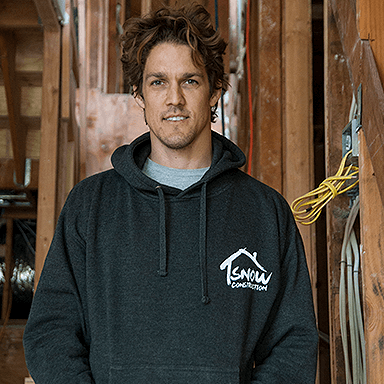 What We're About
Snow Construction is located in Los Angeles, CA and specializes in residential and commercial construction, renovation, remodeling, ground-up, project management and design. Our unique process ensures that we finish projects on-time, on-budget and to our clients' satisfaction. Our goal is to help you define and transform your space into that "dream space" within a realistic budget.
Constant communication, from the start of the project to the last finishing touches, keep you in control of the entire design and renovation process.
There is no project too big or too small. Contact us today for a Free Estimate!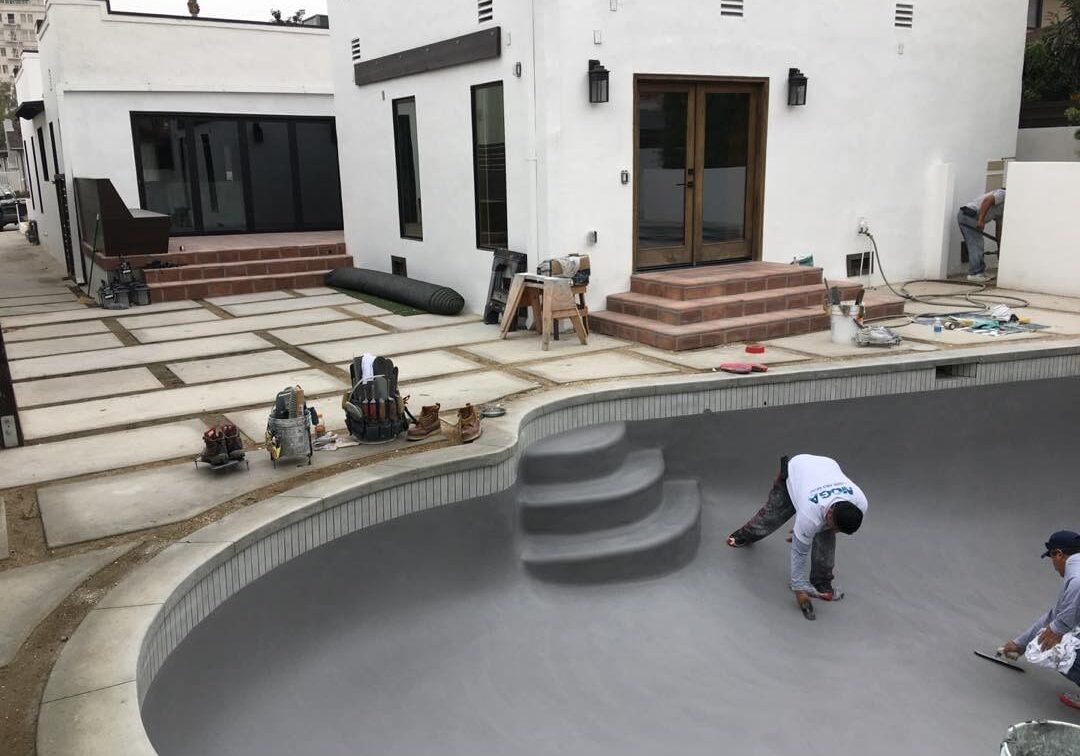 Testimonials
The quality of the work is impeccable, all of his team is also amazing and personable. They did a really great job and I will definitely be contacting Billy when we need some more work done. I literally cannot stress how much of a diamond in the rough / needle in a haystack this guy is! Great Job Billy!
- Dean K
We hired Billy after meeting with 4 contractors because he was prompt, professional, efficient and had a great attitude and fairly priced.  I thought it was all too good to be true, but after completing the work exactly on time and perfectly done,  I realize that he is truly the best in the industry.  We have now recommended him and his guys to many friends and hope to use him again when we need more work done.  He was a complete pleasure to work with and changed my perception that all general contractors were difficult to work with.  Highly recommend him!
- Kristina M
I'm always very skeptical about construction people and realtors in general. It's the car salesman personality that gets me. You feel like you need a shower after having a meeting with them. I'm really happy I met Billy. He was referred to me by a friend of mine. He is so down to earth and easy to talk too. I'm Australian, I don't like any shady behavior, Billy was upfront about what we needed to do, gave us ideas, quotes on different ways we could get the job done. We are on a budget so we chose the least expensive option for our Bathroom in our town home. Maybe next time we'll go all out on the higher end tile, but for now we love it and I wouldn't change a thing. I am so happy with the results! I will be using Billy for any upcoming needs, we are planning to buy a home next year and he will be the first person I call.
- Lana M