About Snow Construction - LA's Top General Contractor
If you're looking for high quality, experienced, detail-oriented, full-service home remodeling and renovation company, turn to the professionals at Snow Construction. We understand that it's not always easy to find a contractor you can trust, but our family-owned and operated business has been serving our Los Angeles neighbors since 2013. We are completely dedicated to earning your trust by providing you with our outstanding customer service without any high-pressure sales tactics.
Whether you're looking for a kitchen remodel, updated patio, new pool, bathroom remodeling, complete ground-up overhaul or anything else related to home construction and renovation, you can be sure to contact us! Serving Los Angeles County.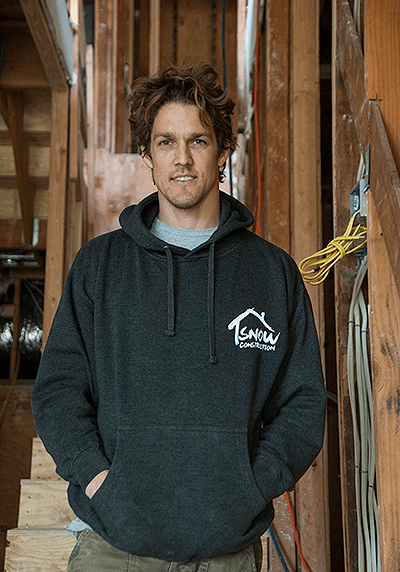 Billy Snow began working construction and building homes in 1999 when he was in his high school to make extra money. After moving to California, Billy was the head of the Kitchen and Bath department at Home Depot in Los Angeles for several years.
Billy's love and passion for construction and remodeling paved his way to establishing his own company in 2013, Snow Construction. He started out with just one crew mainly doing kitchen and bathroom remodels and built his way to building and remodeling 5 to 7 million-dollar homes in Hollywood Hills, right off of the famous Sunset Strip!
Billy combines his passion for craftsmanship and creativity with keen business style to transfer older homes into beautiful new living spaces. Billy treats each project as if it were his own. He is personally involved in several of the projects and keeps a hands-on approach with his business. He also understands that accurate budgeting and detailed project management are as important as fine craftsmanship to ensure smooth running, successful builds, remodels, renovations and much more!
Ready to find out more? Get started today!
Contact us for a Free In-Home Estimate and let us get started on your project!