A Blank Slate
Building from the ground up is different from other types of construction projects because you're starting with a blank slate. Having an experienced team like Snow Construction is necessary in order to create accurate estimations and detailed blueprints to execute your project on time and on budget. With new construction, planning becomes the fundamental piece to ensure success.
Ground up development requires a high level of expertise in facilitating large-scale commercial projects because of the extreme attention to detail needed to cover all phases of your project. Staying on schedule and keeping costs down through careful budgeting is a big part of the successful completion of any project.
Benefits of Ground Up Construction
Ground up construction allows your company to have full control over the design and specifications your business wants and needs, without having to plan for what currently exists. While other types of construction can be more cost effective, such as remodeling, it has its constraints because you have to plan for the space that's already there.
Building from the ground up can ensure that you will be a part of the construction process and can determine the exact specifications you want.
Our Approach to New Construction
At Snow Construction our approach to ground up construction is a bit different from other contractors. We're all about reliability and accountability. Our team is committed to ensuring the project is done the right way every time. This means doing the little things like keeping the job site neat and clean to eliminate hassles for our clients.
We believe in maintaining an open line of communication to always meeting or exceeding our clients' needs and specifications on time and on budget. With our combined years of experience, we have the knowledge necessary to manage every aspect of your project successfully.
Why Choose Snow Construction
At Snow Construction, we understand that the look and feel of your building is very important. By choosing Snow Construction for your new ground up construction project, we will handle each step in the building process and educate you every step of the way. With our hands-on approach, you will know that every detail in your project is given the right attention and every need is met.
Ready to find out more? Get started today!
Contact us for a Free In-Home Estimate and let us get started on your project!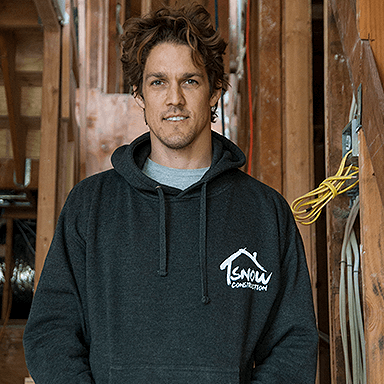 What We're About
Snow Construction is located in Los Angeles, CA and specializes in residential and commercial construction, renovation, remodeling, ground-up, project management and design. Our unique process ensures that we finish projects on-time, on-budget and to our clients' satisfaction. Our goal is to help you define and transform your space into that "dream space" within a realistic budget.
Constant communication, from the start of the project to the last finishing touches, keep you in control of the entire design and renovation process.
There is no project too big or too small. Contact us today for a Free Estimate!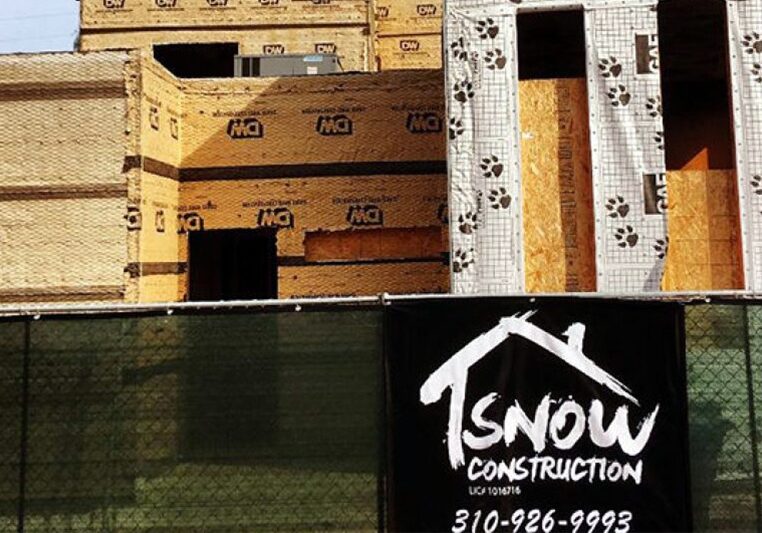 Testimonials
The quality of the work is impeccable, all of his team is also amazing and personable. They did a really great job and I will definitely be contacting Billy when we need some more work done. I literally cannot stress how much of a diamond in the rough / needle in a haystack this guy is! Great Job Billy!
- Dean K
We hired Billy after meeting with 4 contractors because he was prompt, professional, efficient and had a great attitude and fairly priced.  I thought it was all too good to be true, but after completing the work exactly on time and perfectly done,  I realize that he is truly the best in the industry.  We have now recommended him and his guys to many friends and hope to use him again when we need more work done.  He was a complete pleasure to work with and changed my perception that all general contractors were difficult to work with.  Highly recommend him!
- Kristina M
I'm always very skeptical about construction people and realtors in general. It's the car salesman personality that gets me. You feel like you need a shower after having a meeting with them. I'm really happy I met Billy. He was referred to me by a friend of mine. He is so down to earth and easy to talk too. I'm Australian, I don't like any shady behavior, Billy was upfront about what we needed to do, gave us ideas, quotes on different ways we could get the job done. We are on a budget so we chose the least expensive option for our Bathroom in our town home. Maybe next time we'll go all out on the higher end tile, but for now we love it and I wouldn't change a thing. I am so happy with the results! I will be using Billy for any upcoming needs, we are planning to buy a home next year and he will be the first person I call.
- Lana M