A Spa Like Retreat
Snow Construction is your premier source for Bathroom Remodeling in Los Angeles. Whether you are looking for a luxurious, spa like retreat or remodeling on a budget, our team of professional remodel experts are here to help each step of the way.
Bathroom remodeling can be a fun and creative project. Some reasons to renovate your bathroom are increasing your house value, repairing damage, updating functionality or simply making a much more beautiful bathroom. Deciding on which fixtures you should replace is also helpful in determining the end result.
Storage Space
Bathroom Vanity
A bathroom vanity (a combination of cabinet, mirror and sink) is probably the main point that we first recognize when entering a bathroom. Selecting a contemporary elegant bathroom vanity can bring a comfortable feel to your bathroom remodeling project. They are useful for organization and storage, which usually come in one or two-sink models. Deciding on the size of your vanity depends on the number of people planning to use it, the amount of items that need storage and the dimensions of your bathroom.
Bathroom Cabinets
Another storage probability for a bathroom remodeling project is renovating or updating your bathroom cabinets. To have a lot of space available to store away your cleaning products, toiletries and linens this is usually a must. Cabinets for bathrooms come in many styles and configurations. This makes it easy for them to fit into potentially tricky or small spaces. Whether they are free standing or wall mounted, you will be able to find bathroom cabinets to store all of your bathroom related items.
There are many other things that you can add and consider for your bathroom remodeling project. Making your bathroom use more comfortable and helping you realize the best possible design for your bathroom remodeling is key. We can help you to renovate your bathroom into an impressive, useful and spa like retreat!
Which Bathroom Updates Do we Offer?
Flooring - Install new tile, wood, or vinyl flooring after removing the old floor and subfloor if necessary.
Tub/Shower Installation - Including Jacuzzi and deep-soaking tubs; or a new shower stall, maybe with a sit-down ledge and tile insets for in-shower storage of soap and shampoo.
Vanities - Customize your new/renovated vanity. We can beat the more limited selection you find in stores, and you won't have those long waits for product delivery. Choose from natural stone, marble, quartz, granite and more for your countertop and back-splash.
Cabinets - Ask about wood cabinetry, mirrors and framing, under-mount sinks, and decorative trim-work.
Toilets - We can remove your old commode and replace it with a newer, more upscale model. We know how to minimize the chances of leaks and back-ups so your sub-flooring will not be damaged by water.
Sinks/Faucets - We replace and/or upgrade old faucets, shower heads, sinks and drains. We can even put in high-efficiency faucets and shower heads that reduce water flow rate to save you as much as 30% on your water bill.
Ventilation - Improve ventilation in your bathroom by installing high-efficiency fans in optimal locations. Keep your bathroom temperature-controlled by adding extra insulation and more energy efficient windows and doors.
Fixtures - Add convenience and style by putting in storage fixtures like near-shower towel bars, heated towel racks, sturdy tissue roll holders, vanity area shelving and more.
These little details make a big difference in the functionality of your bathroom and buying quality means not having to replace them for a long time. Contact Snow Construction today for all of your bathroom renovation and remodeling needs!
Ready to find out more? Get started today!
Contact us for a Free In-Home Estimate and let us get started on your project!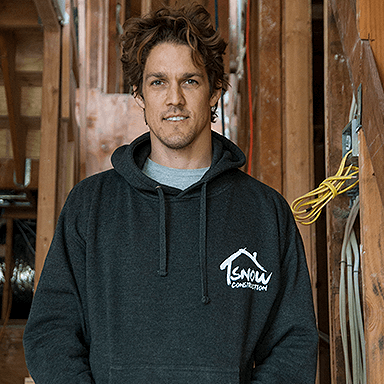 What We're About
Snow Construction is located in Los Angeles, CA and specializes in residential and commercial construction, renovation, remodeling, ground-up, project management and design. Our unique process ensures that we finish projects on-time, on-budget and to our clients' satisfaction. Our goal is to help you define and transform your space into that "dream space" within a realistic budget.
Constant communication, from the start of the project to the last finishing touches, keep you in control of the entire design and renovation process.
There is no project too big or too small. Contact us today for a Free Estimate!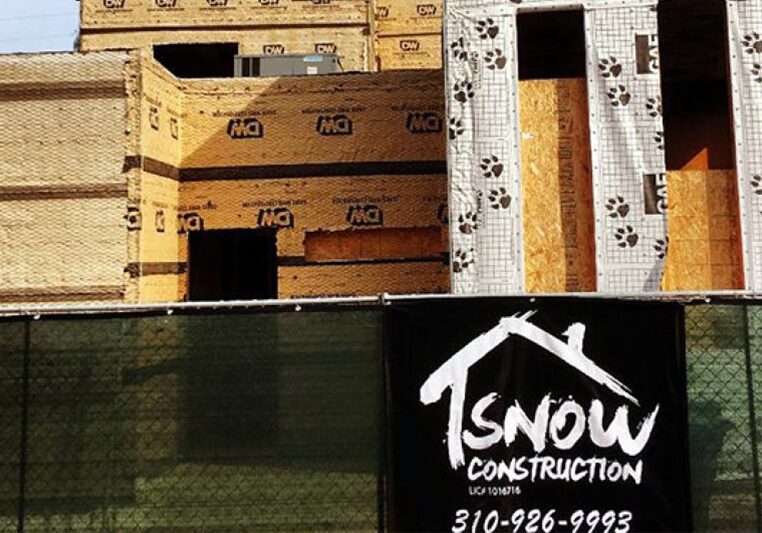 Testimonials
The quality of the work is impeccable, all of his team is also amazing and personable. They did a really great job and I will definitely be contacting Billy when we need some more work done. I literally cannot stress how much of a diamond in the rough / needle in a haystack this guy is! Great Job Billy!
- Dean K
We hired Billy after meeting with 4 contractors because he was prompt, professional, efficient and had a great attitude and fairly priced.  I thought it was all too good to be true, but after completing the work exactly on time and perfectly done,  I realize that he is truly the best in the industry.  We have now recommended him and his guys to many friends and hope to use him again when we need more work done.  He was a complete pleasure to work with and changed my perception that all general contractors were difficult to work with.  Highly recommend him!
- Kristina M
I'm always very skeptical about construction people and realtors in general. It's the car salesman personality that gets me. You feel like you need a shower after having a meeting with them. I'm really happy I met Billy. He was referred to me by a friend of mine. He is so down to earth and easy to talk too. I'm Australian, I don't like any shady behavior, Billy was upfront about what we needed to do, gave us ideas, quotes on different ways we could get the job done. We are on a budget so we chose the least expensive option for our Bathroom in our town home. Maybe next time we'll go all out on the higher end tile, but for now we love it and I wouldn't change a thing. I am so happy with the results! I will be using Billy for any upcoming needs, we are planning to buy a home next year and he will be the first person I call.
- Lana M