The Finishing Touch
Looking for the perfect kitchen countertops? Snow Construction offers thousands of options to choose from. We also have educated project managers who are able to match your personal tastes along with your cooking needs.
Are you an active chef who requires the robust durability of engineered stone? Or do you simply want the elegant look of marble? Whether you like the appearance of ceramic or want a fully customized concrete countertop, Snow Construction offers full service benefits. From design and product selection to the final installation, we make the entire process easy for you!
Three Steps to Perfect Countertops
Research - This process can be as tedious as it is creative, so this is where our professional Project Manager can help narrow down your options.
Select - The materials you choose should bridge the gap between what you want and who you are. In other words, don't choose delicate materials if you aren't prepared to maintain them.
Install - Poor installation can make any material look shabby so make sure you find a contractor who is able to implement your design plan.
Choose Carefully
Kitchen counters should not only accommodate your cooking needs but also add beauty and elegance to the most trafficked room in the house. This is why the type of countertop you choose for your kitchen is a crucial decision both for overall design and functionality. You not only need to find a material and color that fits into your kitchen's overall look—whether its country charm or Soho chic—but you also need to consider your family's needs. Some materials, for example are easier to clean than others and a few need costly and regular maintenance. To find the right product—whether it's a Brazilian granite countertop or a custom concrete countertop—talk with one of our project managers today!
Kitchen Cabinets
Your kitchen cabinet doors are often the most prominent feature of your kitchen, so choosing the perfect style and material for your kitchen's design is essential. Whether you crave a traditional or modern feel, there's a perfect cabinet door for every home from a hip Soho studio fit with high end glass to a sprawling County range that boasts boast the classic comforts of natural wood.
Cabinet Types
There are three basic types of kitchen cabinets: stock, semi stock and custom made. Stock or prefabricated cabinet doors are the least expensive and custom cabinets, because they're designed and fabricated specifically for your kitchen, are the most expensive.
Stock Cabinets - Stock cabinets are the standard traditional cabinets installed in most homes across America and since they have a short lead-time for both ordering and receiving and are generally inexpensive, they make a wise choice for the budget-conscious homeowner or do-it-yourselfers. Stock cabinets come in a range of styles and materials so chances are you'll find one that fits your kitchen's look.
Custom Cabinets - Custom cabinets are designed and fabricated to fit your specific needs. Not only are they perfectly matched in material and color to your kitchen's design, but they can also be crafted around unusual architectural features or appliances like an over-sized fridge or dishwasher. Choose from green materials like bamboo or palm to make your custom kitchen a sustainable as well as beautiful addition to your home.
Semi Stock Cabinets - Semi-stock cabinets offer a compromise for those who want the adaptability of custom cabinets with the affordability of stock. Semi stock cabinets are usually about 25% more expensive than standard stock cabinets but offer some flexibility in sizing so you can work around unusual features or appliances. They usually have a lead-time of 5-6 weeks so require a little more planning than stock cabinets.
Cabinet Configurations
There are also three ways in which cabinets are configured within in your kitchen: they either sit on the floor with a counter on top, are attached to the wall, or sit on the floor and extend to the ceiling.
Base Kitchen Cabinets - In this type of configuration, the cabinet sits on your kitchen floor with a countertop fastened on top.
Wall-Mounted Cabinets - Wall cabinets attach to your wall either flush against the ceiling or as floaters. Typically, wall cabinets are about 12″ deep and about 30″ high but most are also available in height increments of 6″–ie 36″ and 42."
Tall Cabinets - Full-height cabinets extend from your floor to your ceiling and come in several depths, the two most popular being 12″ and 24." The standard height starts at 84″ and increases in 6″ increments so even taller kitchen ceilings can accommodate these spacious and stunning cabinets.
Seen enough? Snow Construction offers full service benefits from design and product selection to the final installation, we make the entire process easy for you! Contact us today!
Ready to find out more? Get started today!
Contact us for a Free In-Home Estimate and let us get started on your project!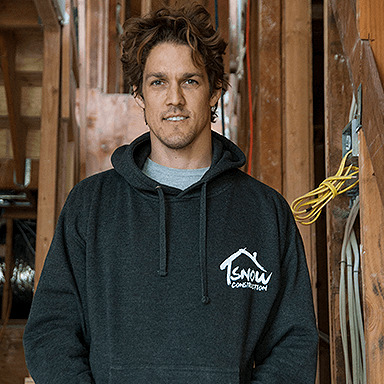 What We're About
Snow Construction is located in Los Angeles, CA and specializes in residential and commercial construction, renovation, remodeling, ground-up, project management and design. Our unique process ensures that we finish projects on-time, on-budget and to our clients' satisfaction. Our goal is to help you define and transform your space into that "dream space" within a realistic budget.
Constant communication, from the start of the project to the last finishing touches, keep you in control of the entire design and renovation process.
There is no project too big or too small. Contact us today for a Free Estimate!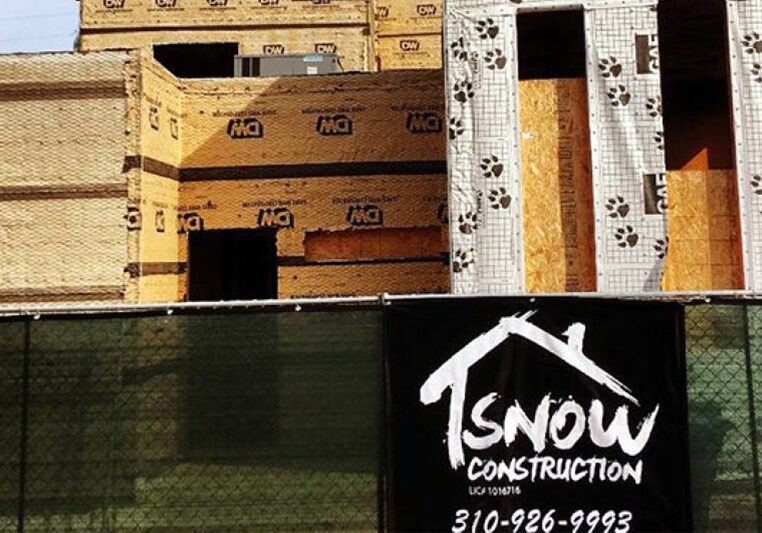 Testimonials
The quality of the work is impeccable, all of his team is also amazing and personable. They did a really great job and I will definitely be contacting Billy when we need some more work done. I literally cannot stress how much of a diamond in the rough / needle in a haystack this guy is! Great Job Billy!
- Dean K
We hired Billy after meeting with 4 contractors because he was prompt, professional, efficient and had a great attitude and fairly priced.  I thought it was all too good to be true, but after completing the work exactly on time and perfectly done,  I realize that he is truly the best in the industry.  We have now recommended him and his guys to many friends and hope to use him again when we need more work done.  He was a complete pleasure to work with and changed my perception that all general contractors were difficult to work with.  Highly recommend him!
- Kristina M
I'm always very skeptical about construction people and realtors in general. It's the car salesman personality that gets me. You feel like you need a shower after having a meeting with them. I'm really happy I met Billy. He was referred to me by a friend of mine. He is so down to earth and easy to talk too. I'm Australian, I don't like any shady behavior, Billy was upfront about what we needed to do, gave us ideas, quotes on different ways we could get the job done. We are on a budget so we chose the least expensive option for our Bathroom in our town home. Maybe next time we'll go all out on the higher end tile, but for now we love it and I wouldn't change a thing. I am so happy with the results! I will be using Billy for any upcoming needs, we are planning to buy a home next year and he will be the first person I call.
- Lana M