Building an ADU in Los Angeles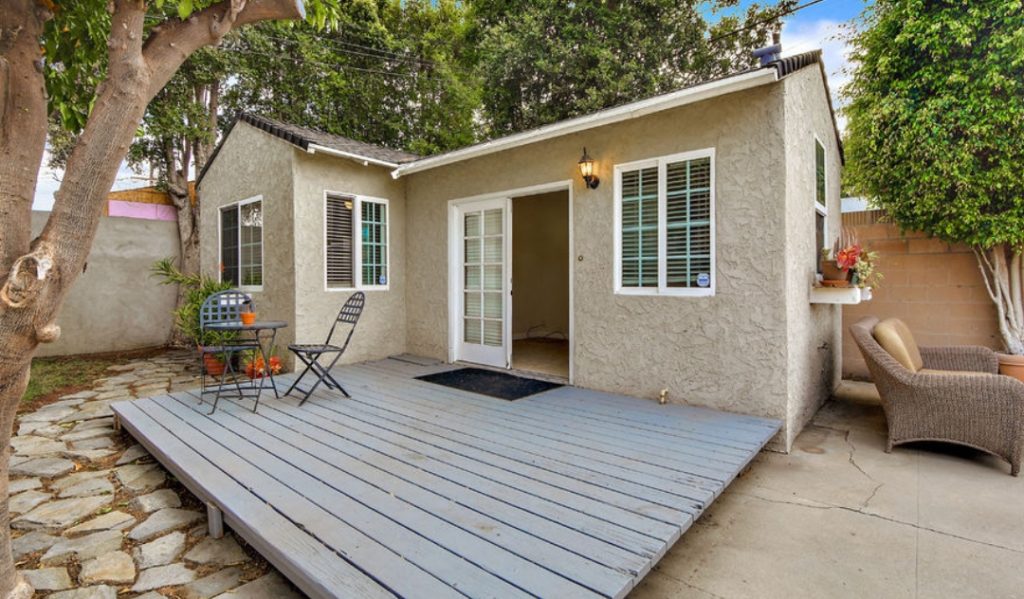 Approximately 20 percent of the US population lives in a multi-generational home. This means three or more generations share the same household. As assisted living costs continue to rise, older Americans are choosing to move in with their children. But instead of taking the spare bedroom upstairs, they're moving into their own private in-law suite often called "Granny Flats" or Accessory Dwelling Units (ADU).
What Is a Granny Flat or ADU?
A Granny Flat or Accessory Dwelling Unit is a private space that is usually attached to or located on the same lot as the house. Many in-law suites or ADU's are custom-built home additions, though converted garages, basements and stand-alone guest houses. These types of dwellings are also referred to as "mother-in-law" suites or granny flats.
ADU Laws in Los Angeles
In January of 2017, a new California state law took effect that encourages homeowners to build "granny flats" or ADU's. These housing units gare also frequently called in-law suites, backyard homes, secondary units, garage apartments, and Accessory Dwelling Unit. Many homeowners still do not know that the City of Los Angeles has made it easier than ever to add an in-law suite or legal rental unit to a single-family home.
The new state law encourages the construction of accessory dwelling units because the City needs more housing. You can read the entire law at the California Legislative Information website by searching California AB 2299. Please be aware that the City may pass new laws that will affect ADU construction.
5 Things to Consider Before Building a Granny Flat
Building Codes: Check Your Local Building Codes which will determine what you can add to your ADU.
Location: As with real estate, Granny Flats are all about location, location, location. Depending on what's allowed in your city, you could convert your garage, attic, basement or even your porch into a suite. For home additions, the best spot to build off of is an underused room on the first floor, ideally located near an existing bathroom.
Utilities: Separating your ADU utilities from the main house will allow you to switch them off if the space ever goes unoccupied for a long stretch of time.
Living Situation: Does your new guest have any special needs, such as wheelchair accessibility or grab bars for the bath? Your in-laws probably plan on aging in place once they move in. Be proactive and make sure their new accommodations are made to age with them.
Find a Certified Contractor: Look for a contractor who has built ADU's and Granny Flats or in-law suites before and is a certified contractor.  Contractors with this designation can be immensely helpful during the building process, providing advice and design ideas to make your in-law addition as functional as possible.
ADU Guidebook
There are contractors, builders, and  planners ready to help you at every stage. This guidebook does not replace their services, but it does provide helpful advice, websites, phoneumbers, and office locations where your more specific questions can be answered. Because ADU rules can change, check the date of the guidebook in your hands (at the bottom of the page). More up-to-date information will be available from the City Departments of Planning and Building and Safety
References: https://www.ladbs.org